Dec 15, 2016 - Hearty Holiday Breakfasts Made Easy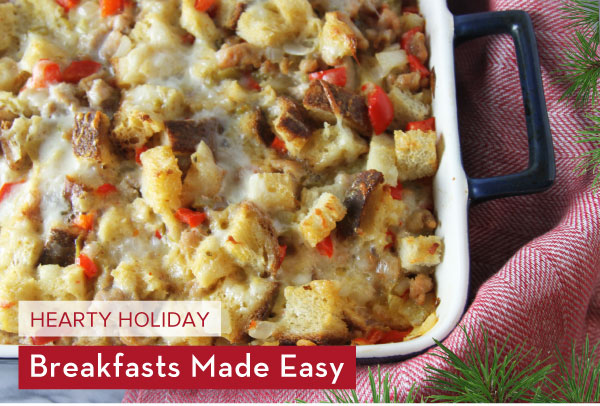 With relaxed work schedules, or guests in the house, the morning hours around the breakfast table with family and friends are some of our favorite holiday times. IN THIS ISSUE, we have three hearty breakfast recipes for your morning menus each with several do-ahead steps.


WE'RE READY to help you conclude your holiday shopping whether you're just starting, or filling in some holes with a few stocking stuffers. We like to think of ourselves as a one-stop shopping spot -- we're certain to have something for everyone on your list!


Denise Lindbo
Gourmet Chef